Reese Witherspoon and Jennifer Aniston seem to be new best buds as they do press together for their Apple TV + show The Morning Show while sharing laughs. But the two go way back to Aniston's days on Friends where Witherspoon played Rachel Green's sister, Jill. It wasn't until now, however, that Aniston learned why Witherspoon never came back.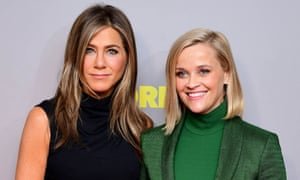 During an interview with AP Entertainment, the two were asked about taping in front of a live audience, which is how the famous NBC sitcom was filmed. In response, Witherspoon praised Aniston for how good she was in front of all of those people while the Legally Blonde actress apparently experienced stage fright.
"You are [good] too. You forget it because you blacked out of fear," Aniston assured Witherspoon. "But she was so good and you were flawless."

Still, Witherspoon reminded Aniston that she's "never done it again." She even admitted that she declined to do more episodes beyond the two that she was in.

"Did you know they asked me back and I said, 'No, I can't do it,'" Witherspoon said. "I was too scared."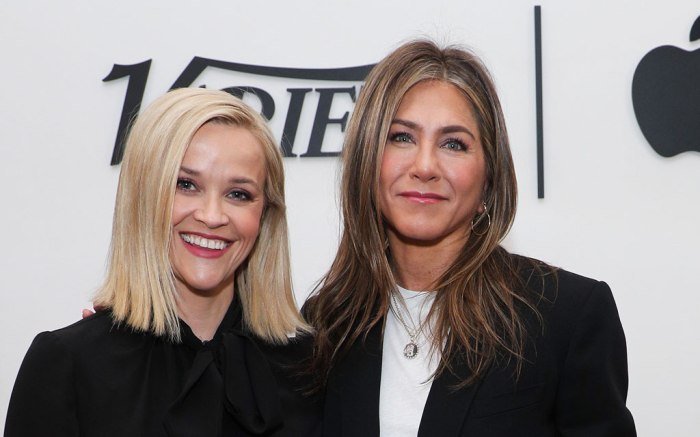 "You got scared?" Aniston responded. "What a shame."
s it turns out, it wasn't the only shocking casting news from Friends to come this week. In an interview with Entertainment Tonight published Thursday, Freddie Prinze Jr. also admitted to the secret behind his appearance as Rachel Green and Ross Geller's short-term "manny."

"I wasn't even supposed to be [Sandy]. That was originally offered to Tom Hanks but he wasn't gonna make it back from his film on time," Prinze told the publication. "And so my agent called me and said, 'Do you want to be on Friends? And I said, 'Yeah, I'll do an episode of Friends. That'll be great.' He said, 'Yeah, it shoots tomorrow.' and I was like, 'What?' He said, 'Yes, tomorrow so I'll send you the script.'"

Prinze went onto explain that he showed up to the set feeling nervous the following day. Dissimilar to Witherspoon, however, it was David Schwimmer's mention of the engaged audience that helped Prinze to feel less anxious.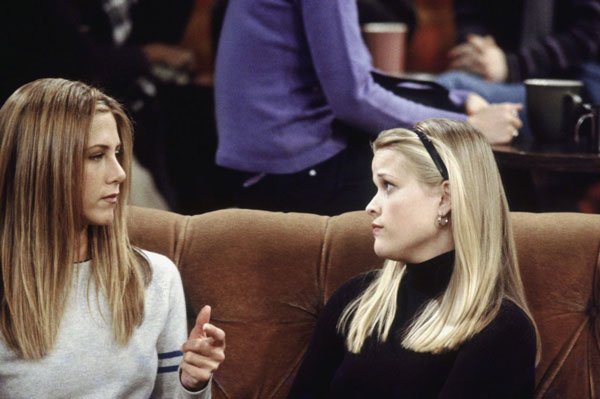 "David Schwimmer walked into my dressing room and he was so cool and so passionate and he had so much energy," Prinze said. "He came into the room and was like, 'You're going to love this, man. It's like a little two-act play and the crowd is so engaged, and so into it. You'll have a ton of fun, don't worry about a thing.'"

Aniston credited her love of live performance to her beginnings in theater but admitted that she doesn't do well when it comes to public speaking behind a podium.

"See, I'm good at that," Witherspoon said.