Hong Kong, the world's capital of tall buildings, is turning up the dial on high-rise sustainable design, as the city aims for net-zero emissions by 2050.
L
Looking out over Hong Kong's iconic skyline from the viewing deck of its tallest skyscraper, the 118-storey International Commerce Centre (ICC), it's clear why Hong Kong is known as the world's most vertical city. In every direction you look, countless high-rise buildings are stacked side by side, clustered together, like a real-world version of the game Tetris.
In fact, Hong Kong is home to more skyscrapers than anywhere else. While many are impressive feats of construction and have become iconic features of the skyline, the city's 42,000 buildings – including about 8,000 high-rises, of which more than 1,500 are skyscrapers exceeding 100m (328ft) in height – consume up to 90% of the city's electricity and contribute to 60% of the city's greenhouse gas emissions.
With limited land supply, building upwards is Hong Kong's only option. But in a world responding to the climate crisis, towering skyscrapers that use massive amounts of energy and materials to construct and operate may look increasingly out of place – particularly given that Hong Kong itself has set a target to be carbon neutral by 2050. The problem leaves many asking how sustainable skyscrapers can really be.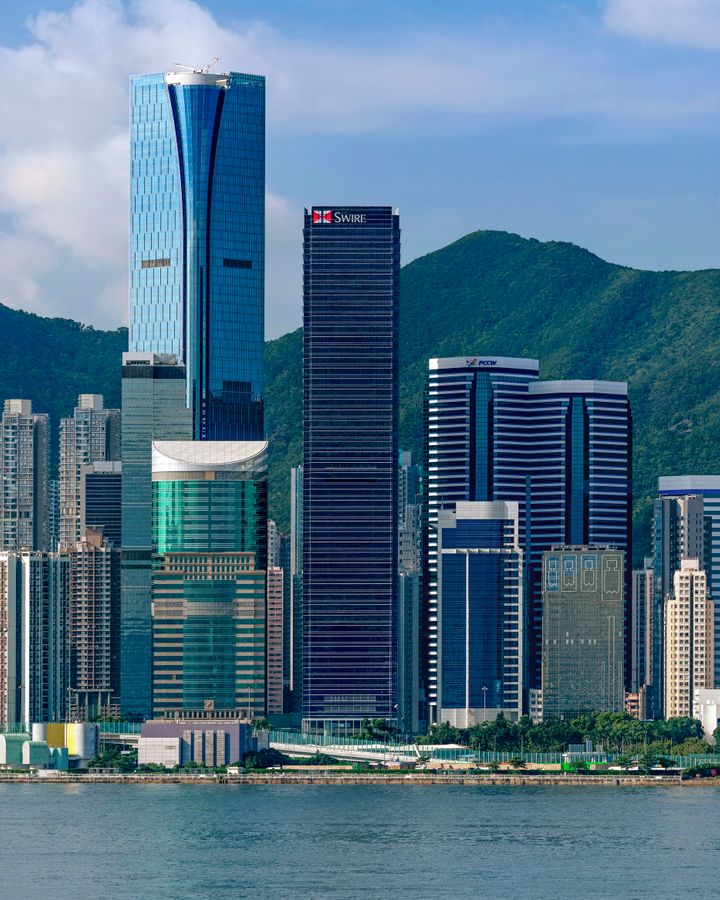 In the crowded, sub-tropical city of Hong Kong, skyscrapers are a good use of space – but their great height brings unique challenges (Credit: Swire Properties)
But there are signs of hope in Hong Kong, which has a thriving green building movement and is committed to making its vast number of skyscrapers more energy efficient. You need look no further than ICC, which at 484m (1,590ft) is the city's tallest skyscraper and also its tallest green building.
Making use of the latest smart technologies to be more energy efficient, the ICC is recognised in the top 3% of green buildings around the globe. Inside the 118-storey building, a network of sensors is installed, often wirelessly, across different facilities and equipment, including lighting, elevators, escalators and air-conditioning units. This network provides large quantities of data that enable real-time energy consumption monitoring. Informed by the data, the property management team is able to shut down certain facilities, including lights, lifts and escalators when they are not needed, in order to save energy.
"We use Internet of Things (IoT) technology to analyse big data collected through a mobile digital system for energy efficiency optimisation in the building," says Edward Tsui, managing director of Intelligent Technologies, which oversees the ICC's IoT data system. "We can see the energy performance across every zone in the building and optimise the system to perform better."
It's like a body check, if you like, of the building… If we see any abnormal activities we can reset or we can do some quick maintenance before it really wastes any energy – Edward Tsui
The data collected is also used to prioritise any maintenance they do on the building in addition to retro-commissioning – a process to improve the efficiency of an existing building's equipment and systems by fine-tuning it rather than replacing it.
"It's like a body check, if you like, of the building," says Tsui. "Every single day we can monitor what the energy savings are. If we see any abnormal activities we can reset or we can do some quick maintenance before it really wastes any energy."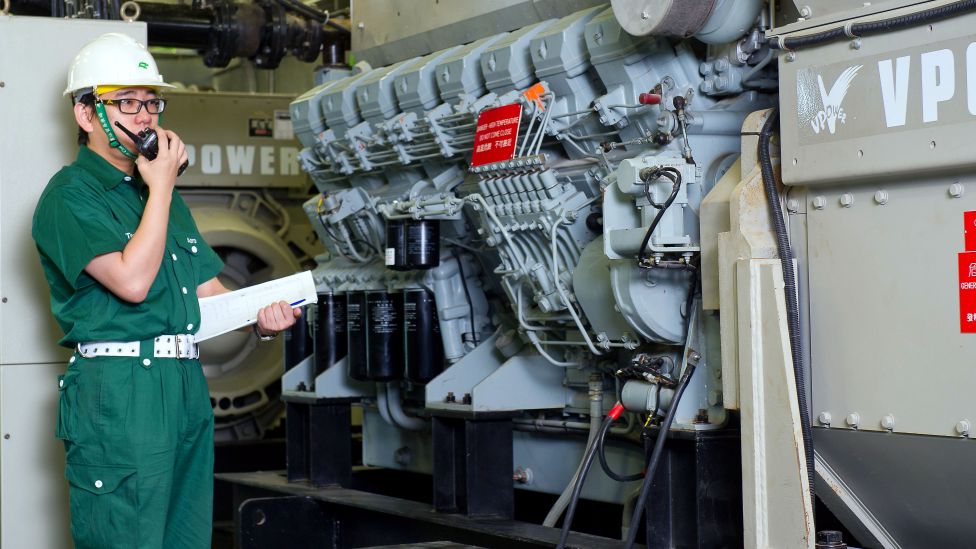 The ICC uses retro-commissioning and data-driven maintenance to improve its energy efficiency (Credit: Kai Shing Management Services)
Keeping skyscrapers cool is perhaps the most difficult challenge, especially since most are covered in glass. While floor-to-ceiling windows enable better views and natural light, this can also create a greenhouse effect caused by solar radiation, and air-conditioning systems require huge amounts of energy to operate.
At ICC, air-con consumes a staggering 70% of the building's total energy. But with smart IoT devices built into the building's air-handling systems, the building's team is able to monitor each floor in real-time to see the temperature, levels of pollutants, and how much cooling energy is being used. It also means they can control the air distribution to different office floors in order to further optimise the energy usage of the building.
Since 2012, through various energy saving measures, ICC has conserved 15 million kWh of energy, equivalent to the total annual electricity consumption of more than 4,500 three-member households, and a reduction of 10,000 tonnes of carbon emissions. And the team is committed to achieving the net zero carbon emissions by 2050 target set by the government.
We are very certain that in the not-too-distant future we will be seeing the mass application of batteries to even conventional homes, not only large commercial buildings – Lewis Lam
Among their plans to reach this ambitious goal is to make better use of the building's glass-covered exterior by installing solar panels to generate renewable solar energy. They also plan to utilise the winds that whip past such a tall building by installing wind turbines on the roof and podium to generate renewable energy.
To further work towards zero carbon emissions, the team is looking into a battery system to store this renewable power. "There are many possibilities lying ahead and we are hopeful, especially when we talk about battery technologies," says Lewis Lam, deputy general manager of property management at ICC. "We are very certain that in the not-too-distant future we will be seeing the mass application of batteries to even conventional homes, not only large commercial buildings like ICC."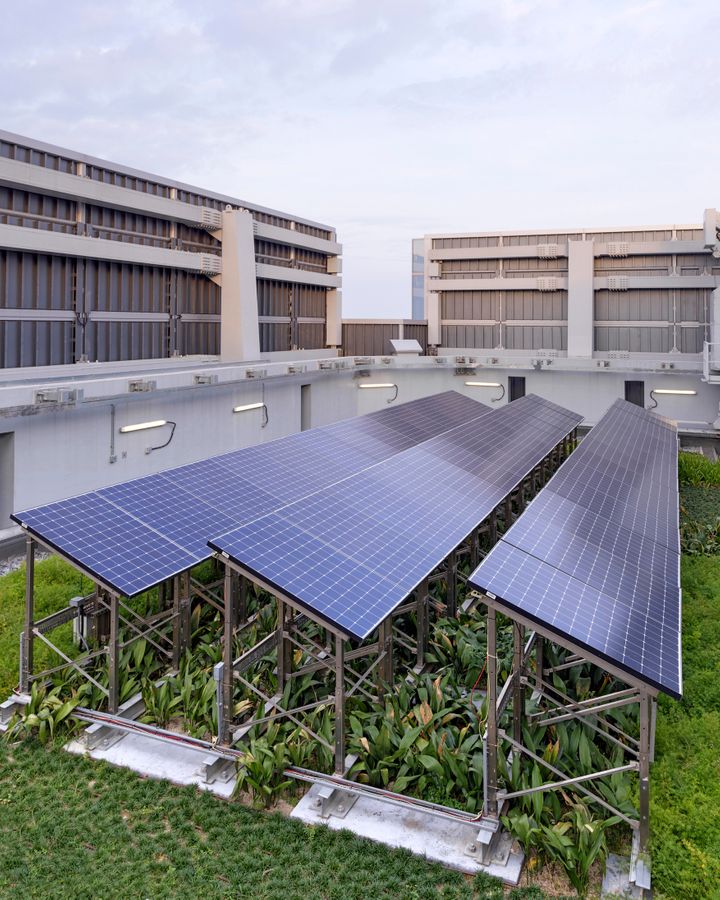 Growing vegetation beneath solar panels helps to cool both the building below and the solar panels above (Credit: Swire Properties)
Another pioneer of Hong Kong's green building movement is One Taikoo Place. This 48-storey skyscraper, completed in 2018, was designed and constructed according to the highest green building and human health standards.
The building's energy intensity is about 29% lower than a typical Hong Kong high-rise office building. This, in part, is achieved by a state-of-the-art, AI-enabled building management system called Neuron, which performs a similar role to the ICC's team but uses a type of AI called machine learning. Neuron analyses and learns from large historical datasets to automatically optimise building systems and improve energy efficiency.
Among other features, the system enables optimal performance of the building's heating, ventilation and air-conditioning (HVAC) systems by forecasting when to switch on and off the chillers and cooling towers, which reduces the total building energy consumption. It can also detect, in real-time, if the building has any abnormalities, which helps prevent excessive energy consumption and operational inefficiency, while identifying when and where critical equipment needs service.
"We are still attributing the real benefit of it," says Raymond Yau, general manager of sustainable development at Swire Properties Limited. But the bottom line, he says, has proved to be a saving of HK$3m (£283,000/$387,000) on electricity per year.
Besides Neuron, the building has another cutting-edge system to reduce its environmental impact. The skyscraper is the first commercial building in Hong Kong to feature a waste-to-energy biodiesel system that combines heating, cooling and power generation. The system produces renewable energy for heating and power from biodiesel (converted from waste cooking oil collected from the building's restaurants). Meanwhile, waste heat from the building's electricity generation drives a device called an adsorption chiller, which provides chilled water for the building's cooling and dehumidification systems.
The building is also one of the first commercial projects in Hong Kong to feature an innovative dual-level roof fitted with solar panels placed over a green roof. The roof's vegetation insulates the building below from the Sun's heat, and it also serves to cool the solar panels above, increasing their efficiency.
"This combination of renewable energy, both with the waste-to-energy system and the dual-level roof, constitutes roughly 3.8% of the total building energy consumption," says Yau. "It's not huge, but it's a gesture through which we have pushed the boundary of what high-rise buildings could possibly do in Hong Kong."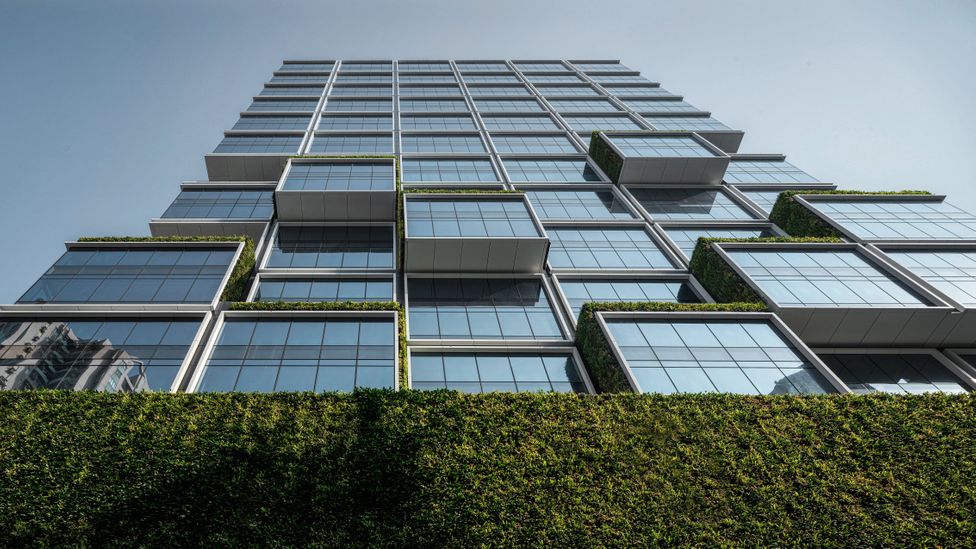 Changes to individual buildings can cut emissions, but decarbonising the city's energy grid would have more widespread impact (Credit: New World Development Company)
Reducing energy consumed by operating air conditioning is by far the biggest challenge for skyscrapers. One Taikoo Place set a precedent in Hong Kong by installing a new type of energy-efficient fan in the building's air-handling units, called an EC plug fan.
"Usually a ventilation fan uses a motor which is belt-driven, we call it an indirect motor driving the fan," says Yau. "But with the EC plug fan, each fan has a direct motor, making the loss of the energy empowering the fan much less." The EC plug fan can cut energy use by as much as 30%.
The China Resources Building's CO2 emissions have been reduced by 1,370 tonnes – the equivalent CO2 absorbed by 200,000 pine trees in one year
Swire Properties, the developer of one Taikoo Place, is now retrofitting all of its existing buildings in Hong Kong with EC plug fans. "We were the pioneer in Hong Kong testing EC plug fans," says Yau. "As a result of this, I think the industry is transforming itself."
While ICC and One Taikoo Place use the very latest smart technology to save energy, other skyscrapers have found success through retrofitting – modifying an existing building to improve its energy performance.
When built in 1983, the China Resources Building, a 48-floor office building in Hong Kong's Wan Chai district, was the city's tallest. Though it looked impressive, the building had inefficient mechanical and electrical systems. In 2012, the building underwent a major retrofit to rectify that, and today it serves as a landmark in sustainable renovation.
To bring the building up to 21st-Century standards of sustainable design, the facade was retrofitted with a glazing system that allows only 5% of solar energy to be transmitted indoors, naturally reducing indoor temperature and the need for air conditioning. Energy efficient artificial lighting was installed and the air-handling units upgraded. A demand control ventilation (DCV) system was also added. Rather than ventilating a space at a fixed rate, a DCV system controls the outside air flow rate based on the actual occupancy in order to save energy. Altogether these changes saved more than 10% of electricity. The building's CO2 emissions have been reduced by 1,370 tonnes – the equivalent CO2 absorbed by 200,000 pine trees in one year.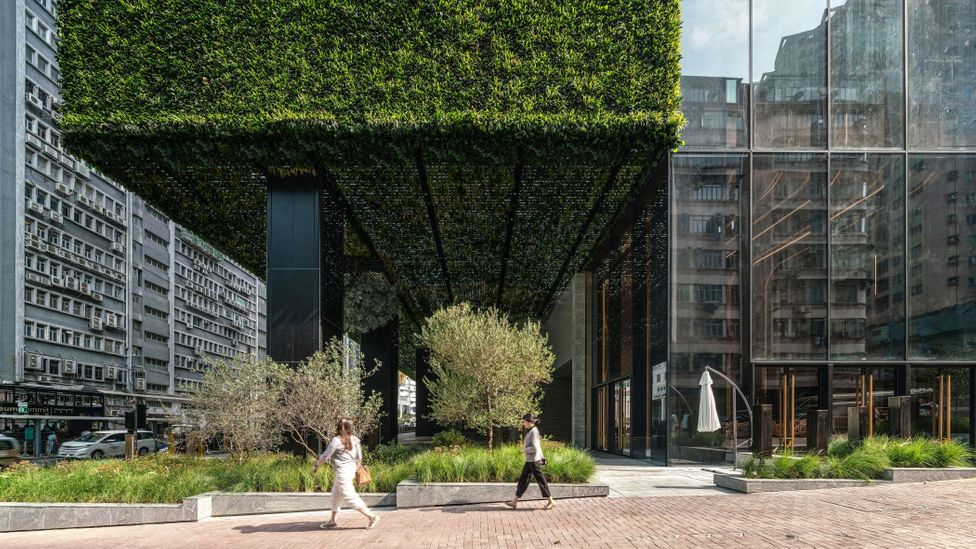 Incorporating vegetation into the K11 building sequesters around four tonnes of CO2 per year (Credit: New World Development Company)
To avoid the need for future retrofitting, Hong Kong's newest skyscrapers are built with energy saving in mind. Perhaps the greenest of all is the K11 Atelier King's Road – a 22-storey building completed in 2019. As the first building in the world to achieve platinum accreditation for three sustainability certifications (the Well Building Standard, Hong Kong Beam Plus and the US Leed), it is a strong contender for the city's most sustainable skyscraper, and one of the greenest in the world.
It looks like a "green building" in every sense. The podium of the building is extensively wrapped in vegetation. Together with the roof, the total greenery covers an area of 6,700 sq m (72,000 sq ft) – equivalent to the size of 26 standard tennis courts. But the greenery serves as far more than just decoration, in fact it contributes to the carbon sequestration of four tonnes of CO2 each year and reduces the build-up of heat in the high-density neighbourhood.
In total, K11 Atelier has more than 70 sustainability features, and among them are the largest hybrid solar panels in Asia (220 sq m). A total of 138 photovoltaic panels generate both electricity and hot water for the lift lobby lighting and many of the building's showers. The hybrid system has a higher energy efficiency than conventional solar panels, with an annual renewable energy generation estimated to be 77,000 kWh, accounting for 1.3% of the total building energy use. A 3kW wind turbine is also installed for powering-up the landscape lighting. Together, these small interventions add up in the building's favour when it comes to carbon savings and energy costs.
"The building was designed to achieve more than 30% energy saving than normal industry standards," says Ellie Tang, the developer's head of sustainability.
For high-rise, high-density, sub-tropical cities like Hong Kong, achieving net zero is a tremendous challenge – Cary Chan
Despite these shining examples of green skyscrapers, the fact remains that transforming Hong Kong's tall buildings to net zero carbon poses many challenges. One is improving energy efficiency in peak hours of use, from 8-10am and 5-7pm. Another is a lack of space to install large renewable energy systems. And even if there is space to install, for example, a solar array, there is then the risk of glare issues that could affect other tall buildings nearby. Added to that, there is a degree of uncertainty about the long-term development of the carbon-offset market.
There is also embodied carbon – all the CO2 emitted in producing materials and construction, which makes up 30-50% of a building's lifetime emissions. To address this, buildings need to adopt a whole-life approach which takes into account both embodied and operational emissions. The use of low-carbon construction materials, such as timber, or steel that has a high recycled content, or more sustainable concrete, will be essential to reduce these buildings' carbon footprint.
However, despite the many challenges, Cary Chan, executive director of Hong Kong's Green Building Council, says achieving a carbon neutral skyscraper is not just a possibility, it's a necessity. "For high-rise, high-density, sub-tropical cities like Hong Kong, achieving net zero is a tremendous challenge," says Chan.
Chan says that the first step to net zero buildings is not to change a feature of the buildings themselves, but make the energy source they use greener. As part of their 2030+ carbon action plan, the Hong Kong government has set a target to reduce the carbon intensity of the city's power supply by about 65-70% by switching from coal to natural gas and buying more renewable energy from China.
"The calculation is that, for the building sector, if a building can reduce their energy consumption through green measures to around 25%, and if the carbon intensity of the power supply can reduce by 70%, then the two together is already more than 90%. So with that calculation it is doable for Hong Kong," says Chan.
It will undoubtedly be a huge challenge to get the majority of buildings in Hong Kong – from futuristic skyscrapers to older and smaller dwellings – to commit to the target, but Chan remains hopeful and confident. In terms of net zero, he says, Hong Kong is determined to become the role model for sustainable, vertical cities.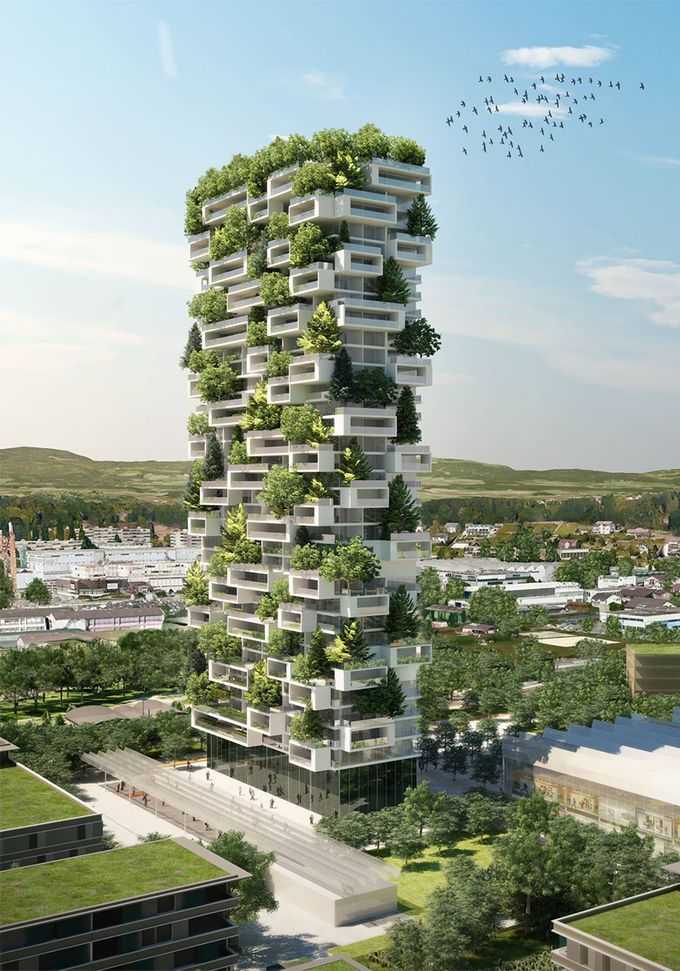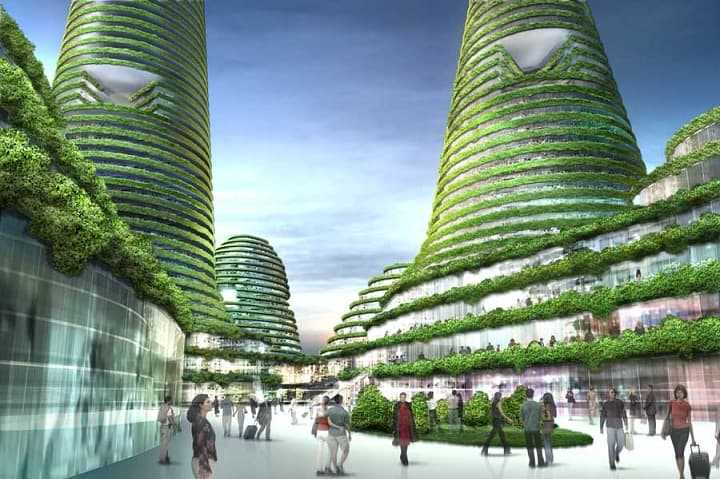 ---