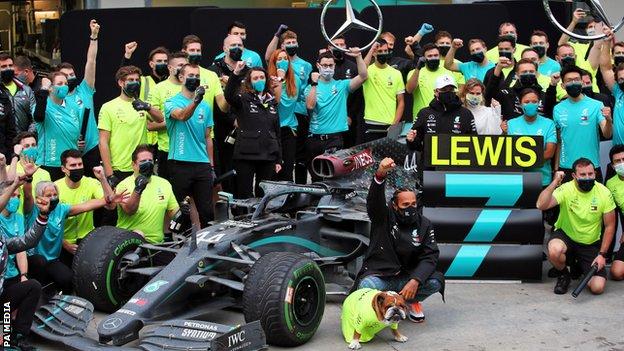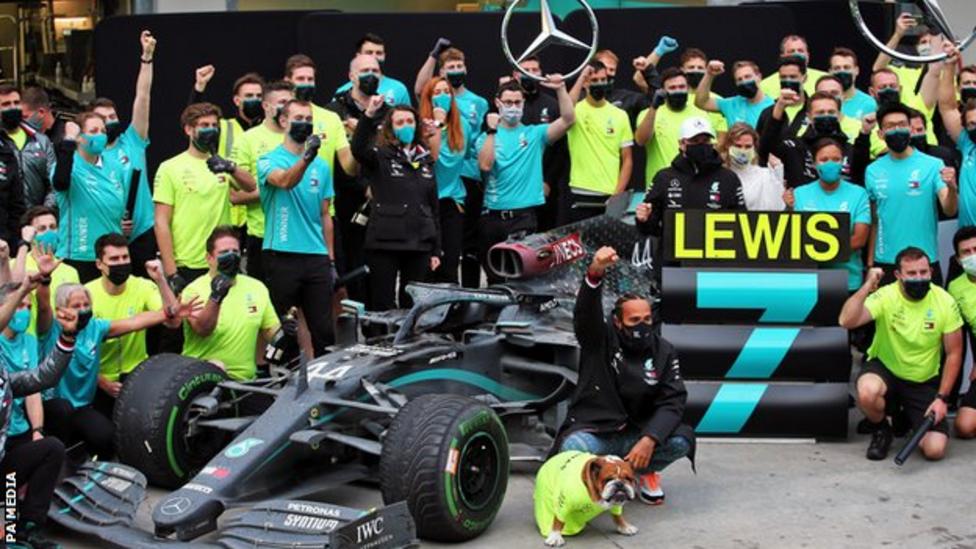 Formula 1 world champion Lewis Hamilton has signed a new one-year contract with Mercedes for the 2021 season.
The 36-year-old's previous deal lapsed in 2020 but he will now race for Mercedes for a ninth season.
Hamilton became the sport's most successful driver ever in 2020, breaking Michael Schumacher's all-time win record and drawing level with the German's seven titles.
"Our team has achieved incredible things together," said Hamilton.
"We look forward to building on our success even further, while continuously looking to improve, both on and off the track."
Part of the new deal involves a commitment from Mercedes to continue to work with Hamilton on seeking "greater diversity and inclusion in motorsport".
They will work on creating a new joint charitable foundation and Hamilton says the manufacturer has been "extremely supportive" on the issue.
"I'm proud to say we are taking that effort further this year by launching a foundation dedicated to diversity and inclusion in the sport," he added.
"I am inspired by all that we can build together and can't wait to get back on the track in March."
Why only a year?
Team boss Toto Wolff said the duration of the contract was a consequence of the lateness of the talks, which was caused by them having to delay negotiations when Hamilton contracted Covid in December, and their mutual desire to "see how the world develops".
There is the uncertainty caused by the pandemic, as well as by a number of major rule changes in F1, including a budget cap that starts this year at $145m (£114m) and new technical rules for 2022 aimed at closing up the field.
Wolff said the global situation could have an impact on the team's revenue, while Daimler as a group is having to invest in electrification, adding: "We are living a financial reality that is very different from a few years ago."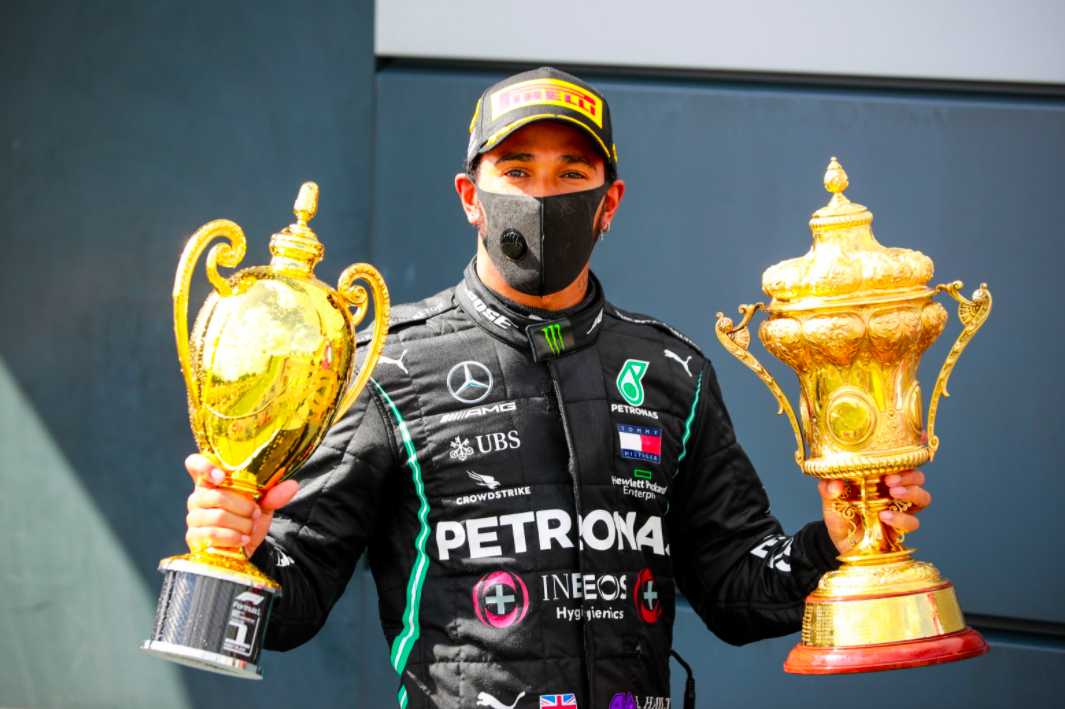 He added: "We are totally in line - Lewis and me and the wider group in Mercedes - about the situation, so there was never a discrepancy in opinion.
"It was just we felt that we had a good signature on a 2021 contract and we needed to get going and then find some time in 2021 earlier than this time to discuss the future.
"And it's not to discuss only 2022 but also beyond, and that was not something we wanted to carve out via video conferencing between Christmas and the end of January."
Wolff emphasised that the decision to set up a foundation on inclusivity and diversity with Hamilton - an idea that originated from Daimler boss Ola Kallenius - "shows our long-term commitment to each other".
Wolff said: "There was never a moment when we thought he wouldn't sign and there was never a moment when he doubted."
He also rejected reports that Hamilton had asked for a veto on his future team-mate or for a share of team revenue.
He said: "None of that is true," and described the claims as "baseless".
Mercedes did not state the value of Hamilton's new contract but his previous deal was for £30m a year, with up to a further £10m available as bonuses.
Wolff said the fact Hamilton was the best driver, with a huge global following and had achieved enormous success was weighed against the fact that all 2,000 employees contribute to the team's success.
"We have always been quite aligned of what the other side would expect on contractual terms," Wolff said.
"Because he has this helicopter perspective on the wider world, it was a very tough year for us personally - from a health standpoint and from an economic standpoint - so he knew that even though he delivered on his side, there is a financial economical reality that it is important to respect."
Will Hamilton race on in 2022?
Wolff said no decision had been made on whether Hamilton would race on beyond 2021.
He said he recognised that sportspeople had "shelf lives" but added: "As long as he enjoys racing, I think he is very capable of going longer.
"He develops as a driver, he looks after himself in terms of physical training and mental preparation, so I don't think in terms of ability that ends in 2021, but in the end it's his decision."
The new deal means both Hamilton and team-mate Valtteri Bottas will be out of contract at the end of 2021, as will Williams driver George Russell, a Mercedes protege who starred on replacing Hamilton at the Sakhir Grand Prix in December, when the champion had coronavirus.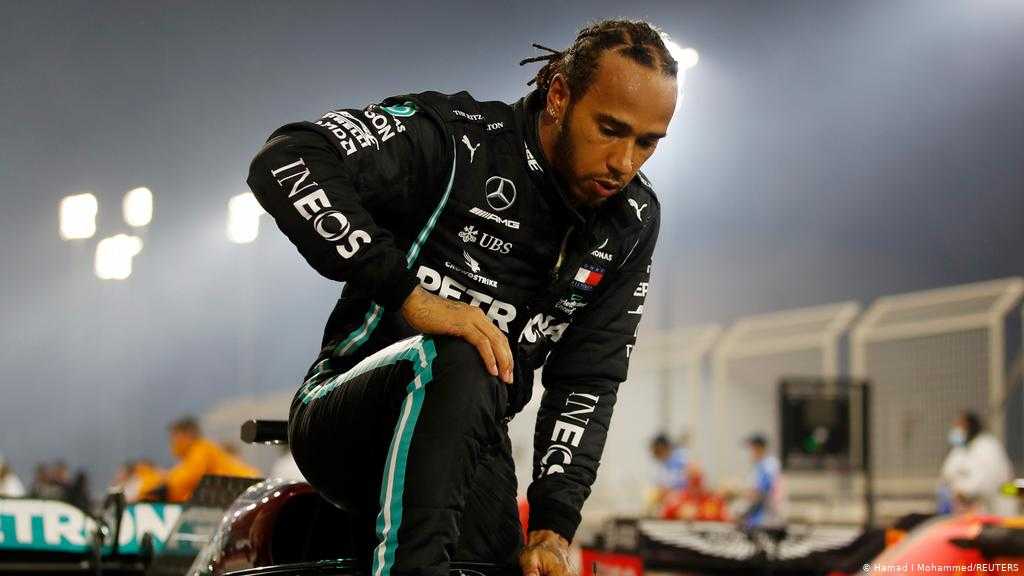 Wolff said the "first discussions" over 2022 would be held with Mercedes' two existing drivers, but added: "On the other side, the young drivers are the future, and we want to consider how we want to set ourselves up for the years beyond."
'Hungry to compete'
Hamilton's defence of his title begins at the Bahrain Grand Prix on 26 March and if he can win a fifth drivers' championship in a row he will surpass the all-time record of seven he shares with Michael Schumacher.
He has won six of his world titles at Mercedes, with the other arriving at McLaren in 2008.
Mercedes have won the constructors' championship seven times in a row and the drivers' world title has also gone to one of their drivers for seven straight seasons, with Nico Rosberg's 2016 success sandwiched in between Hamilton's six wins.
"The story of Mercedes and Lewis has written itself into the history books of our sport over the past eight seasons, and we are hungry to compete and to add more chapters to it," said Wolff.